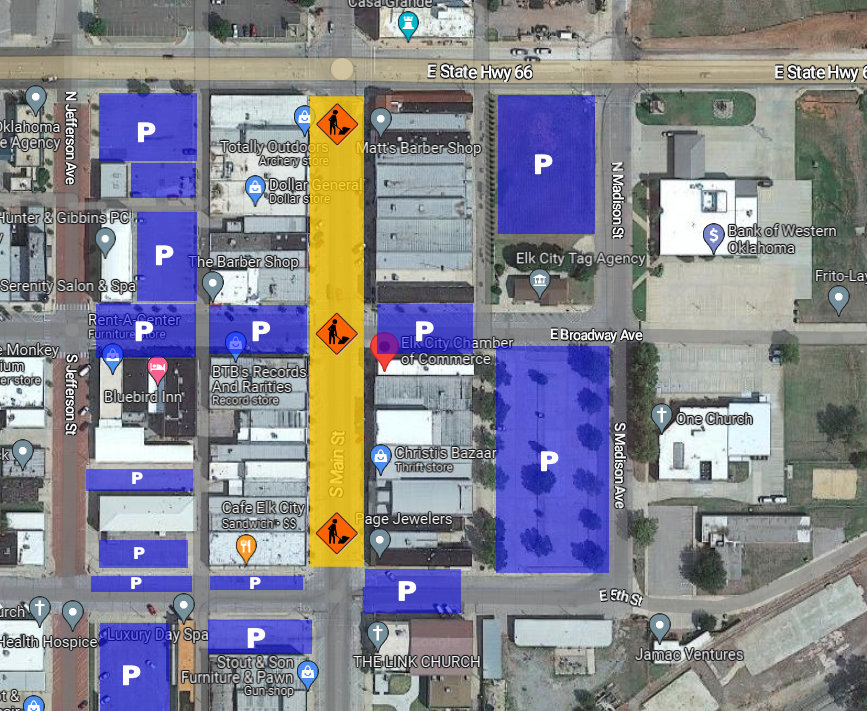 Road construction has begun along our Main Street shopping district.
Parking on S. Main St. between 3rd St. and 5th St. will be unavailable during construction. However, our great downtown businesses will still be open. Parking is available along Broadway Ave. and 5th St. and in lots behind the Chamber of Commerce on S. Madison St. and behind Dollar General on N. Jefferson Ave. Please see the map above for downtown parking locations. They're highlighted in blue and marked with a P.
If you have any questions about parking, please contact the downtown business you're planning to visit or the Elk City Chamber of Commerce.
Thank you for shopping locally!
PS: If you'd like to check on construction progress, watch our Downtown Live Cam.
Update 2/24: The City of Elk City posted this explainer video: